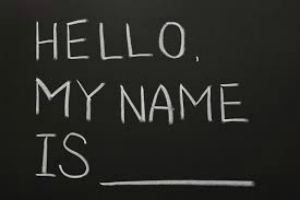 At some point or another, the question always seems to come up; Where did you get the name Odd Fellows? Another similar question asked is: Are you affiliated with the Fraternal Order of Odd Fellows? The second question is easy to answer in just one word, no. The first question actually deserves a bit of a story.
Odd Fellows Contracting actually started out with no name at all. That's right; Odd Fellows started out as just two guys doing part time evening work for people who needed small projects done around their homes and were fairly simple by nature and relatively quick and easy to perform. However, the story actually begins prior to that when the two Odd Fellows met.
The two original "Odd Fellows", David Fox and Bret Oleksyn, met while working for another small enterprise in Lansing, Michigan. They really were a very unlikely pair being mostly opposites in nearly every way. Even though this was the case, the two found that they needed one another for their skills, opinions, attitudes, and reasoning. These attributes balanced each other out because of their differences.
David being from New Jersey and Bret from right here in Michigan, the two had very a different up- bringing and life experiences but none the less, the two, now working together daily hammered out their differences and forged ahead with one very important thing in common, a promise made is a promise kept!
As small handyman type jobs continued to come to them it became more and more obvious that the two men would eventually have to quit their day jobs in order to keep up with their own customer demand. In addition to more small jobs coming to them, some larger projects were being presented too. Not only were some of the projects bigger, they also required a building permit. Not being familiar with the building permit process, it was somewhat of a surprise when the two first found out that they needed to have a builder's license. A builder's license was subsequently applied for, and along with it became the need for a formal name for the two person entity.
As Bret and Dave weighed in on possible name options, it seemed as though they all sounded too familiar and or generic. Laughingly, Bret mentioned to Dave: we are just a couple of guys doing odd jobs. Actually, we're a couple of "fellows" doing "odd" jobs. It seemed to stick as Bret and Dave were really only concerned with one thing; finding work and keeping busy. So, Odd Fellows Contracting, a remodeling company, was born in June of 1988.
The odd way these two met, became friends and started a business with an odd name soon proved to not be the only odd things about these two. As they began to market themselves and meet more and more new customers, it became obvious that these two honest young men who would call back, show up on time, follow through and complete the quality work for the price that they promised, they would repeatedly hear from people how refreshing and unusual it was to have this type of "odd" behavior in the remodeling field.
And so it was that the Odd Fellows Contracting legacy began and continues to grow into a household name in the greater Lansing area for remodeling professionals who continue to set the standard of a quality remodeling experience, all because of an unlikely pair of very different "odd" young men that decided to make a go of it with one very important goal, to make customers remodeling experience a good one.