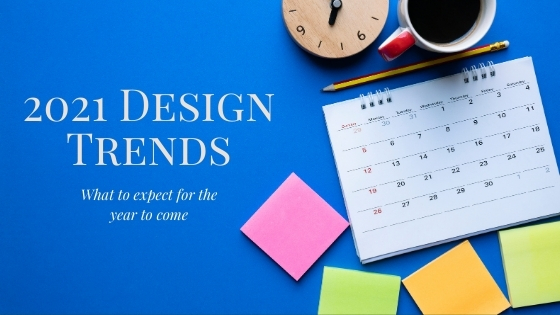 If you are considering a kitchen or bathroom remodel this year, you may be curious to know about the current trends. After researching multiple sources, we have compiled the most predominant trends in the upcoming year.
Kitchens:
For kitchen remodels, the forecast is that we will see a decrease in the gray cabinets with an increase in GREEN cabinets!  This is not the same avocado green that you may dread from the 70's.  Warm color palettes such as rich browns, greens and wine reds are making a comeback.  Reclaimed wood adds a rustic touch in the kitchen as a continuing trend for 2021. See the following link from a Houzz article regarding the new Green cabinets trend: https://www.houzz.com/magazine/new-this-week-8-kitchens-with-gorgeous-green-cabinets-stsetivw-vs~145781867?utm_source=Houzz&utm_campaign=u15512&utm_medium=email&utm_content=gallery1_1&newsletterId=15512
The trend for style this year is clean, simple lines with a minimalist approach in kitchen cabinets. This means more floating shelves. Quartz countertop is still on top but dark colors such as grey and charcoal will be in fashion this year. An additional trend is to use full slab backsplashes. This offers a clean, seamless look. Adding a little pop of color of personality to your kitchen space is another merging trend for this year. Faucets that are hands free in a finish that grab some attention in a metallic or matte white will definitely add personality to your new kitchen. Lighting to fit the clean lined and simple kitchens this year are hanging bar pendants over the island or even some woven bamboo or rattan to add a little texture to your new space.
Bathrooms:
In the world of bathroom trends for this year we will be seeing lots of calming and serene spa like vibes. The most popular bath layout these days is a separate tub and shower. Freestanding soaking tubs with flat bottoms will be more popular than clawfoot tubs. Curb-less or barrier free showers are more popular than ever. While you're in the shower, lets make it bigger! Showers are continuing to get larger for a little more rest and relaxation space. Oversized tiles throughout the shower and bathroom trick the eye into making the space feel bigger. It also offers less grout lines for easier cleaning. Backlit mirrors are in style for this year and smart technology is making a mark with de-misting mirrors, LED temperature displays and even smart toilets that offer hands free self-cleaning technology. Unique shapes are being seen more and more in the tile and mirrors.
More Space:
In other rooms around your home… office space is REALLY trending. Due to our changes with Covid living, dedicated spaces in homes are on the rise through 2021 as some continue to work or school from their home. Many individuals are repurposing a room within the house while other add on to the house to accommodate the new working-from-home situation. Sliding doors or partitions have become a common minor remodel to close off rooms for those important Zoom meetings. The open concept floor plans are not necessarily going away, but we are seeing trends for more segmentation and specific purposes for room use in the home.
Laundry Rooms:
Laundry rooms…who wouldn't want a fun, bold, organized laundry room!? Though most guests will never see it, many homeowners love to make this space playful, bright, and well organized. The laundry room often becomes a catch-all space, so it is important to create a space where everything has a place.
Exterior:
Moving to the outside is another trend in 2021. Pergolas, patios and decks are on the rise to create an inviting outdoor living space. Adding a peaceful outdoor garden for a tranquil break from work or school might be just what you need!
If you are looking to remodel your kitchen, bathroom, laundry, or need a peaceful patio or extra room to take your lunch break in, give us a call. We would love to help!