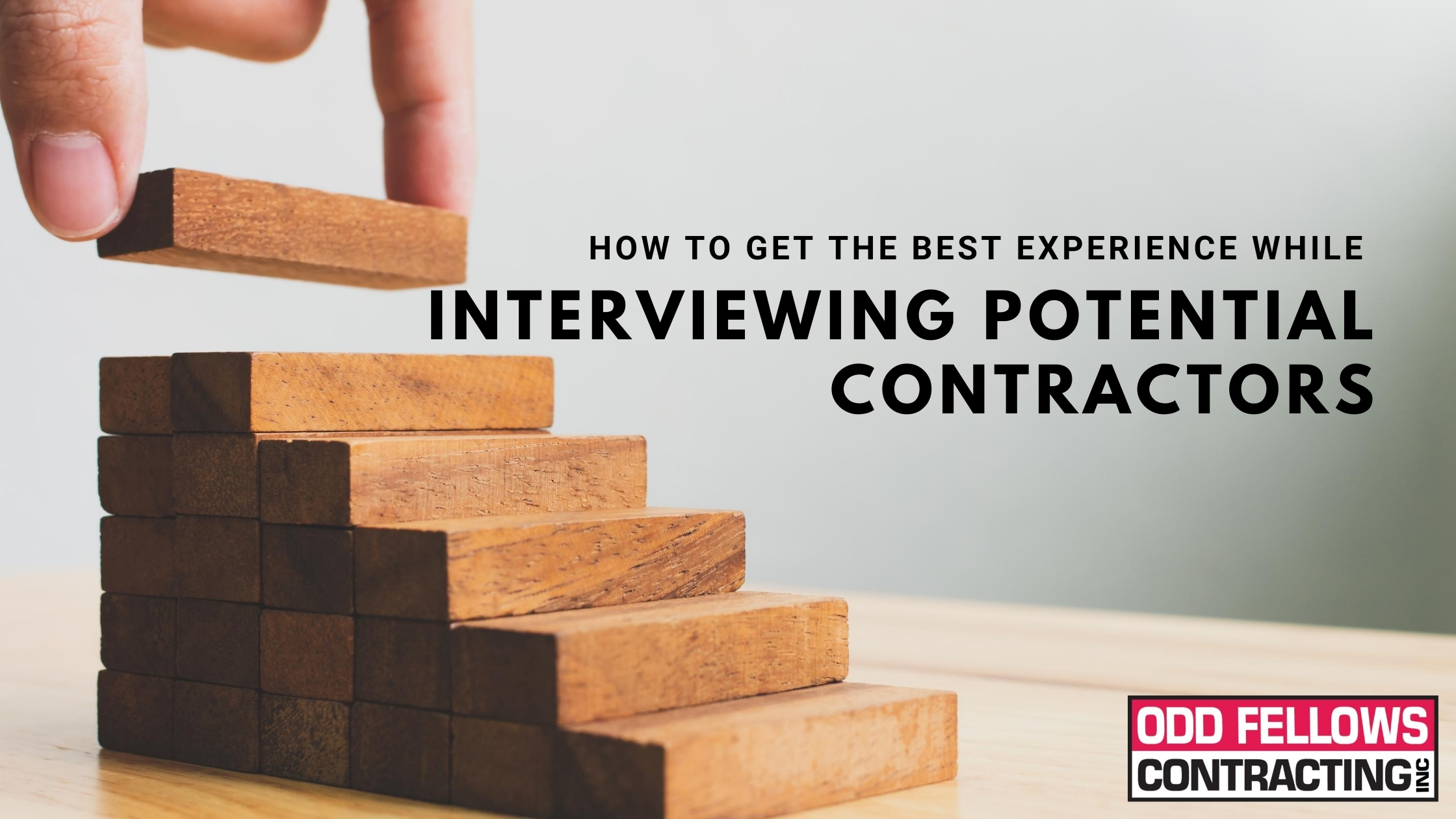 The right foot forward can help both you and the contractor establish a positive working relationship as you both move toward the perfect remodel in your home. After being on numerous home design and remodel consultations for kitchen remodels, bathroom remodels, home additions, etc, the following is a list of a few tips to help you take the correct first step.
Do some homework on the companies beforehand. Check their google reviews, read their blog posts, check out their written process. Understand what sets that company apart even before you talk to them. You are going to be involved with this group for a decent amount of time, 20 minutes of time spent looking through their website up front can give you quite a bit of information.
When you first speak to the individual that will be coming out to meet with you, do not use the phrase "I want to hear some of your ideas while you are out". I have found that almost 100% of the time, this is a red flag phrase which indicates that the homeowner is using the consultation to find out how they can handle their bathroom remodel project themselves. In our industry, we typically get involved when the homeowner already has a somewhat clear vision of what they want to accomplish and is just looking for the right contractor to get it done.
Do not be embarrassed to tell the contractor that you are interviewing multiple people to find the right fit for your project. If you do interview multiple contractors, try asking the same questions to each of them so that you can do a great comparison between them. Pay attention to some of the small details. Did they show up on time? Were you easily able to get a hold of someone to show up for your appointment? These are key indicators on how it will likely be getting good communication later in the project.
Be honest and up front during the interview. This means that first you must understand your own driving factors. Is price the most important thing for you? Do you want quality in craftsmanship? Is communication and process most important? If you know what matters most to you, do not shy away from discussing those factors with the contractor. This will help the contractors either weed themselves out or help them explain why they should be your first choice. If you find during the interview that they are likely not the right fit, be honest and let them know that you will be going a different direction. This saves them time from following up with you and saves you the trouble of dodging phone calls from them or answering and having a possibly awkward conversation later.
There is a lot that can be done to get started in the right direction. The most important thing is knowing yourself and knowing what you want. Once you establish that, you will be able to find a contractor that fits that style and matches your ideals. Good luck in your endeavors and we look forward to meeting with you to discuss your next remodel project!