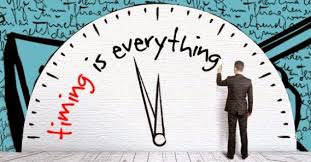 After being in business for nearly 28 years, it really shouldn't surprise me when people call for an estimate appointment for a project that they wish to move on immediately – only to find themselves disappointed when they find out that our soonest available appointment may be two to three weeks away.
We don't like to disappoint, but (especially this time of year – the Mid-Spring) – we're busy!
Generally speaking, a good remodeling contractor that has been in business for a number of years will be busy and also know the value of a proven process whereby they can provide their clients a pathway to a predictable end result.
Something to note: The planning and design process will take a fair amount of time and should take at least long enough so that when construction begins that nothing has been left to chance and that there are no surprises.
As a rule of thumb – your leg work, research and qualification process should begin a minimum of 2-months before a hopeful project start date
Additionally, if your remodeling project is mostly going to be enjoyed in the summer months, such as a deck, screened porch or gazebo, you may be better off having your project completed in the fall so that you'll have the entire next summer to enjoy it as opposed to doing construction in the spring and early summer and only ending up with a partial season of enjoyment.