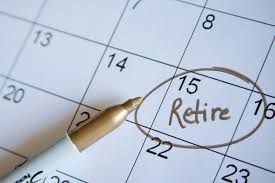 If you are like me and my wife, you love your home and wish to remain living there for years to come and see yourself living there even through retirement.  Although we know that at some point we'll be older and less capable of certain maintenance and repairs, what some may not know is that there are certain recommended things that, if completed prior to our golden years, will prove to be very beneficial to our quality of life and budget while we are less able to cope with or afford un-expected home modifications and/or repairs.
On the lighter side of things, there are modifications that can be completed which aren't expensive and will immediately provide benefit and savings, such as changing out traditional incandescent light bulbs in favor of LED type lighting.  Because LED lighting uses less energy, this one change can impact our fixed income giving us more dollars to live on each month.  Additionally, they last for a very, very, long time and thus you should not have to change a light bulb while mobility and agility are limited.
Even as much as 10 years before retirement, it's a good thing to have your home's roof inspected for remaining life and assurance against leaking.  These days most roofing shingles are considered a lifetime warrantied product; or say approximately 50 years.  That being the case, we should plan to make sure that our home's roof will outlast us so that we are not having to deal with the untimely replacement expense and/or additional inconvenience and damage by leaking of our roof in our 70's and 80's.  Since the roof protects everything below it, it may very well be the single most important aspect of your home's longevity.
As we age, our mobility and dexterity will likely be limited or at least challenged a bit.  This being the case, it is recommended that hand rails be installed on both sides of each stairway, grab bars be placed next to entry doors which have one or two steps, at or near bathtub or shower entries, etc.. Additionally, having toggled light switches can be helpful, or even a motion switch which will allow a person to not have to manually switch the lights on or off.
A little more extensive but nonetheless helpful, or even a necessity for some, is widening certain hallways, doorways, shower entries, etc..  Because some of us may need certain appliances for mobility, these alterations could be considered imperative as to whether we are able to remain in our homes. A common alteration for aging in place design is to remove a bathtub that can be difficult to step into and replace with a walk in shower unit with a built in bench or seat.  In that same sense, uneven floor heights should also be considered as well as from outside to inside elevations with respect to entry into the home whether it be from the front, garage or side and perhaps, even the rear entry points.
At any age, the kitchen is a major functioning part of our lives.  Thus, the kitchen also has optional alterations that can make life much easier.  Our strength and balance can become challenged as we age and thus things such as pull-down shelves for upper cabinets, pull out shelves for the base cabinets can put that which we need to a level that is easier, more comfortable and safer to access.  Additionally, there are drawer microwaves, touch faucets and front controls on cook tops and ranges.  Under cabinet lighting, although a neat feature for evening ambiance, is a great way to light up every day work space on the counter tops, as our sight becomes not as keen.